CBD Circulator Booster Pump
Pump body:Cast iron or Brass
Impeller:PP composite
Shaft:Ceramic
Bearings:Ceramic
Liquid temperature from 2℃ to +95℃
Ambient temperature up to 40℃
Max. working pressure: 6bar
The pump runs automatically when water flow is more
than 3.5l/min at AUTO mode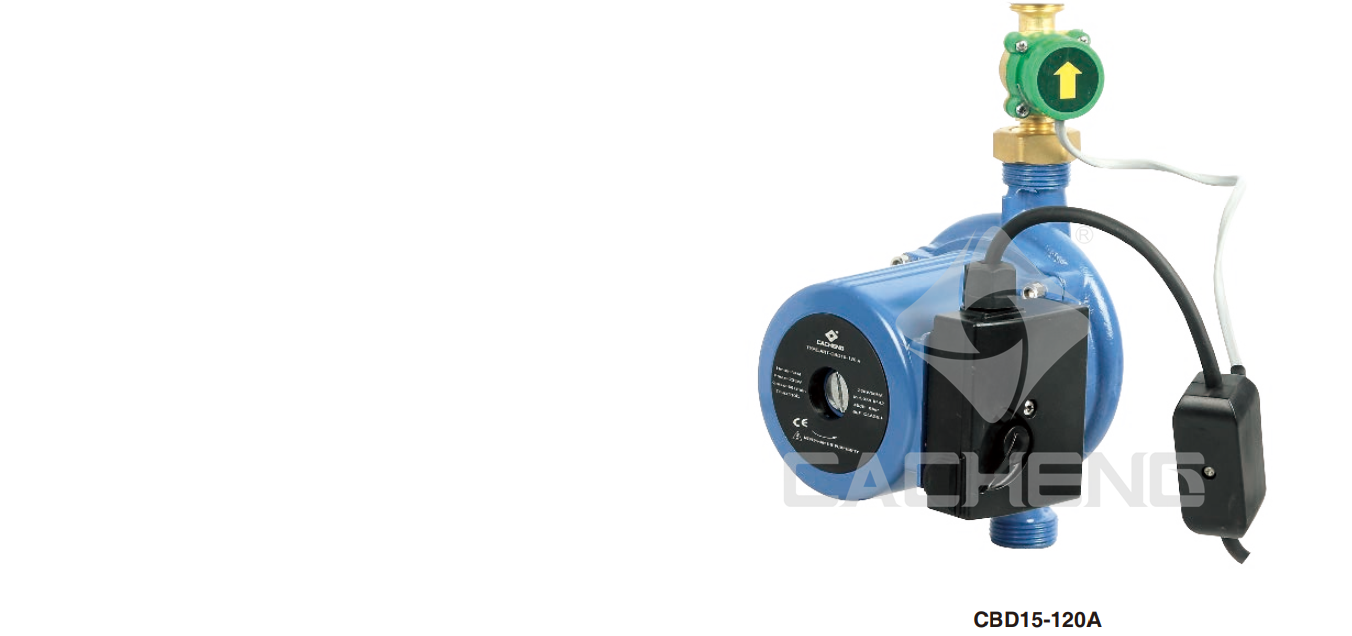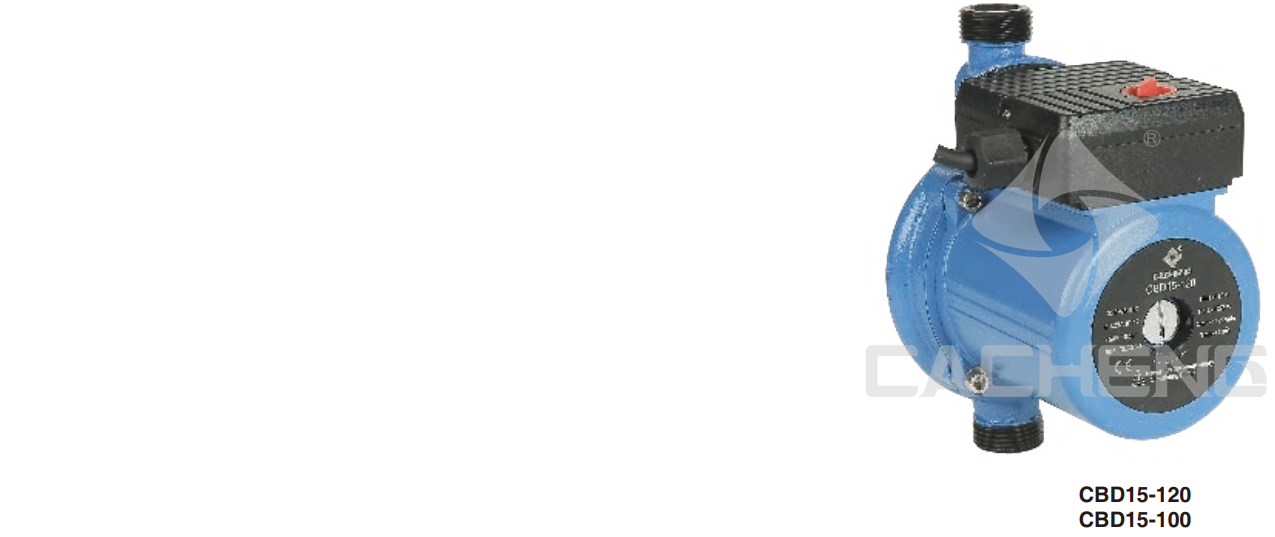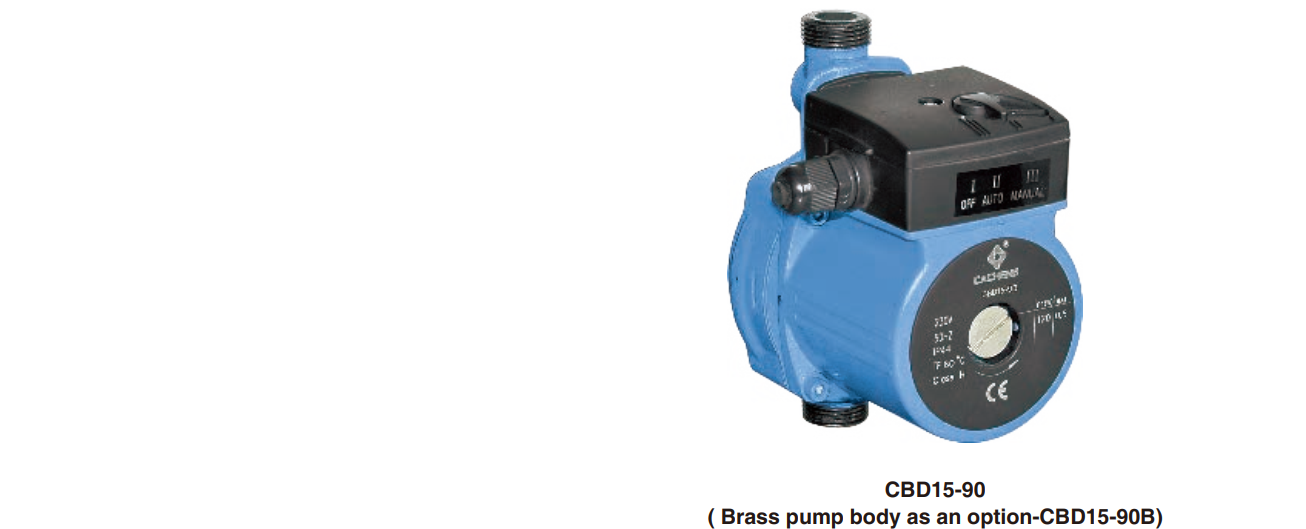 Construction:
Pump casing with suction and delivery connections with the
same diameter and on the same axis(in-line).
With fittings
With Cable 1.3M
Construction Material:
Pump body:Cast iron or Brass
Impeller:PP composite
Shaft:Ceramic
Bearings:Ceramic
Application:
This pump is a circulator pump designed for pressure
boosting of domestic water in domestic properties. The pump
provides additional pressure to showers, taps and similar
outlet points for domestic water.
This pump is used in open systems.
Approval from the local water company must be obtained if
the pump is to be connected directly to the main water.
The pump incorporates a flow switch which starts or stops
the pump when a tap is turned on or off.
Operating Conditions:
Liquid temperature from 2℃ to +95℃
Ambient temperature up to 40℃
Max. working pressure: 6bar
The pump runs automatically when water flow is more
than 3.5l/min at AUTO mode
Motor:
2-pole induction motor, single-phase 230V, 50Hz
Insulation class F
Protection IP 42