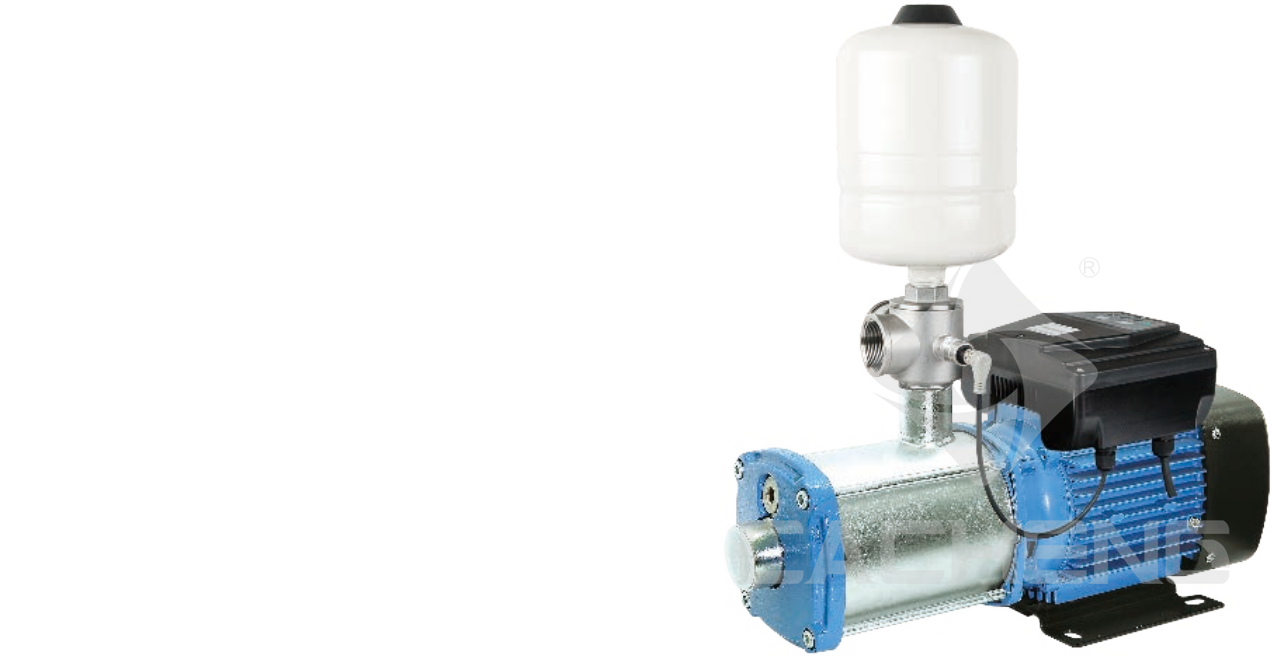 Operating Conditions:
Liquid temperature:
Normal temperature range 0℃~+50℃
Hot water range + 50℃ ~90℃
Environment temperature:≤50℃
Product Features:
Frequency conversion water supply system has realized high energy
efficiency, low power consumption, and super mute.
Pump impeller adopts the most advanced stainless steel welding
technology, achieving the high-performance and efficiency.
All flow-passing parts use 304 stainless steel, make sure the water
health and safety.
Simple operation,easily regulate and maintenance.
All-directions protection technology, comprehensive improved the
security and reliability of the system.
Equiped with american industry and medical use pressure sensor,
PB series of diaphgram pressure tank and WT series stainless steel
5 way with check valve, make the system more security and reliable
running, no worries.
Full compliance with the European Union and the United States,and
other countries high manufacturing standards and requirements for
product safety and environmental protection.
Ingenuity adopt aluminum metal electrophoresis shell match with
pump, perfect fusion industrial and art.
Application:
Applying to the various types of water factory, booster, hotel
residential areas and etc.