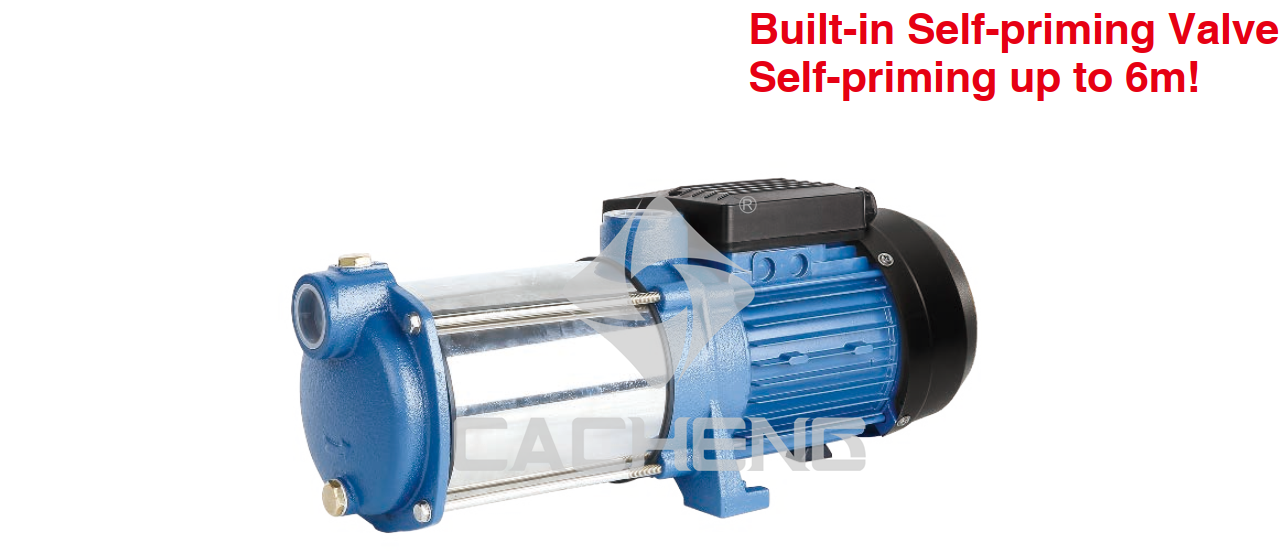 Operating Limits:
Max. suction head: 8m
Max. liquid temperature: 60℃
Max. ambient temperature: 40℃
Continuous duty
Motor:
Two-Pole induction motor (n=2900 r/min)
Insulation Class B
Protection IPX4
Material:
Suction and discharge Mountings:Cast Iron
Pump casing:Stainless Steel
Impeller:Plastic/Stainless Steel
Motor Shaft:Stainless Steel
Mechanical seal:Ceramic/Graphite
Installation and Use:
These pumps are suitable to pumping clean water which is not
chemically aggressive to the pump components.
They are extremely reliable, simple to use, quiet and virtually
maintenance-free, finding many uses in flow irrigation systems
in gardening agriculture and industrial fittings.