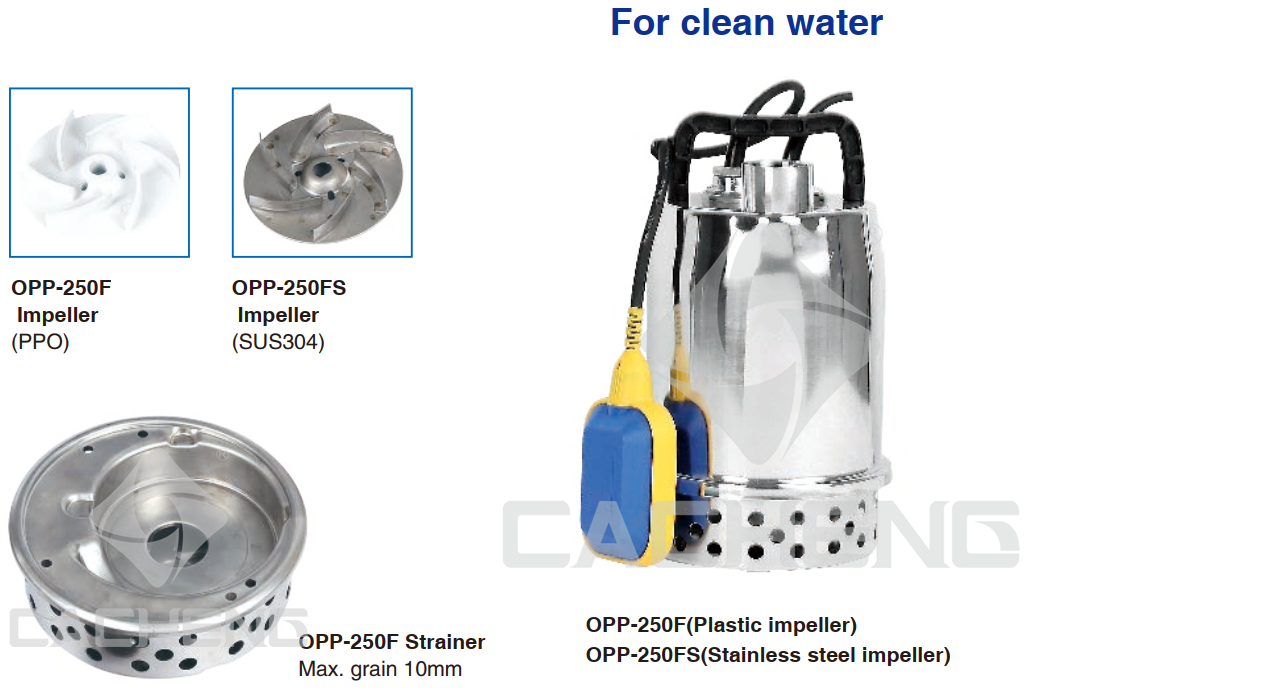 Operating Limits:
Max. Depth: 5m
Max. fluid temperature: 40℃
Max. passage of suspended solid body:Φ 10mm
Continuous duty
Motor:
Two-Pole induction motor (n=2900r/min)
Insulation Class F
Protection IPX8
With capacitor and thermal overload protection
Material:
Pump body / Motor casing: AISI 304 Stainless steel
Impeller: Plastic (OPP-250F)/Stainless Steel (OPP-250FS)
Motor shaft: Stainless Steel
Silicon carbide Mechanical seal closed in oil chamber and lip seal
Application:
This pump is used for draining wells, garages, cellars or
places subject to flood, garden irrigation.
Ceramic coated shaft sleeve.